The Itinerary at a Glance
Keep your group entertained with circus fun, a scenic cruise, rail nostalgia and perhaps some beer tasting.
4 Unique Experience on This Trip
[list line="no" style="style1″]
Circus World Museum
Palace Theater in the Dells
Mid-Continent Railway Museum
Ten Chimneys
[/list]
Duration: 3 Days
Available: Year-round
This Itinerary is Ideal For: All
Itinerary Details
---
Day 1
Here's an idea for your next mystery tour, a surprise-filled adventure that starts amid the rolling hills and breathtaking bluffs of Baraboo –
"Circus City." On the fourth Saturday in July the town celebrates circus heritage with an Annual Big Top Parade. Make a reservation for your spot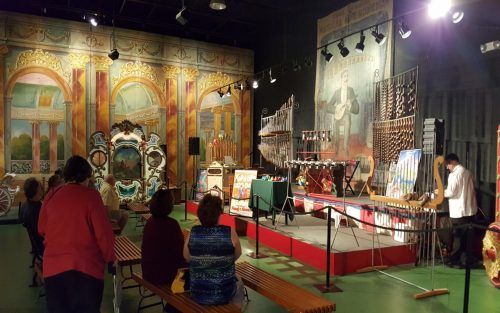 along the parade route. For circus acts, amazing animals, exhibits, rides, food and treats, roll up to the Circus World Museum. Your group will laugh out loud at the "Nothing But Nonsense" comedy show. Then travel on to the "Waterpark Capital of the World" – Wisconsin Dells, offering groups a variety of experiences with and without water. You can ride a "duck" or take a scenic boat ride. Enjoy a Scandinavian home-cooked meal and show at Thunder Valley Inn. For a special evening, book a three-course meal and dinner show at the Palace Theater in the Dells. Broadway-quality entertainment will surprise and delight you.
Day 2
Start your day off with a lumberjack pancake breakfast at Paul Bunyan's Cook Shanty in the Dells. Then depart from an authentic 1894 C & NW depot on a train ride through the countryside. The Mid-Continent Railway Museum grounds and building house a lovingly restored steam engine, vintage railroad coaches, freight cars and cabooses. The mystery tour then takes you away to the magical and grandiose world of The House on the Rock with its collection of collections. Plan on spending three hours or a day in this complex of unique rooms and breath-taking gardens; marvel at the streets of yesteryear, infinity room and world's largest indoor carousel.
Day 3
Spend the morning exploring the history of southern Wisconsin with Hop Head Tours. Expert ambassadors can customize and escort your group in Madison. Enjoy the rich history and contemporary local beers, wine and spirits with tours and tastings. Take time to visit the Wisconsin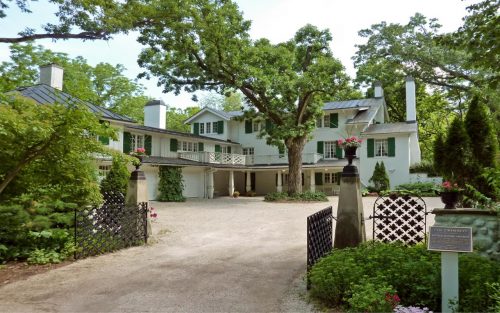 State Capitol and be awed by the beauty and grandeur of this iconic building. Then travel east to Ten Chimneys, former home of the greatest acting team in the history of American theater – Lynn Fontanne and Alfred Lunt – in Genesee Depot. The tour of this National Historic Landmark celebrates a one-of-a-kind collection that the Lunts amassed during their lifetimes and honors the values of the couple both on and off the stage. The estate is filled with original furnishings, rare original prints and artifacts – all with personal connections, theatrical references and co-existing in perfect harmony.