Our Team
Circle Wisconsin Board of Directors
Cory Mace
President
Vice President of Sales & Marketing @ Badger Bus
Favorite Wisconsin vacation spot/memory and why – my family has property up in the Lake Arrowhead area and we have created a lot of great memories there. There are endless activities including golf, boating, beach, four wheeling and much more.
Favorite Wisconsin Holiday tradition and why – every year we go as a family to the Rotary Lights in LaCrosse…go big or go home and it is the largest light display in the state and we love it
Matthew Bosen
Treasurer
Director of Sales & Servicing  Visit Beloit
My favorite vacation spot is Lake Chetek in Northern Wisconsin where we spend time with good friends every summer enjoying all that the Badger State has to offer.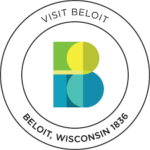 Shelly Harms
Secretary
Public Relations Director  Visit Sheboygan
My favorite holiday tradition is starting off the year right with the Sheboygan Polar Bear Plunge. Nothing like running in to Lake Michigan on January 1st to get a jump start on the New Year. It's a fun, crazy tradition that has been going on since 1973. While I've only jumped in twice, watching everyone there is a tradition I plan to carry on for years. "It's not cold enough" can be heard as everyone runs in – costumes, swimsuits and even an occasional dinosaur! It's definitely photo worthy for sure.
Laura Bradley
Director of Sales & Marketing  Destination Door County
I love visiting Milwaukee to enjoy the energy of city life, dining out at my favorite restaurants in the Third Ward, grabbing a beer at one of the many breweries and just strolling along the riverwalk.
Wendy Dobrzynski

 Executive Director – wendy@circlewisconsin.com

 I've had the opportunity to travel throughout the state and I get asked all the time were is my favorite place to visit.  I honestly can say that I really have favorite things to do where ever I go.  However, one of my absolute do not miss summer events is The Big Top Parade in Baraboo.