The Itinerary at a Glance
Eastern Shores North offers Oneida lore and Packers football, classic cars and cherry treats.
4 Unique Experience on This Trip
[list line="no" style="style1″]
National Railroad Museum
Door Peninsula Winery
The National Shrine of Our Lady of Good Help
Green Bay Packers Hall of Fame
[/list]
Duration: 4 Days
Available: Year-round
This Itinerary is Ideal For: All
Itinerary Details
---
Day 1 
Travel to Green Bay to the Oneida Nation after exploring Wisconsin's Amish country with a visit to a store and egg farm. Learn about the
history and culture of the Oneida people on your stop at the Oneida reservation. Then it's on to explore America's railroad heritage at the National Railroad Museum. The museum displays over 70 pieces of equipment including the Union Pacific "Big Boy" – one of the world's largest steam locomotives.
Day 2
From sunrise to sunset your second day takes you on a special exploration of Door County – a peninsula situated between two bodies of water – Green Bay and Lake Michigan. First stop is Sturgeon Bay at the Door Peninsula Winery – Wisconsin's oldest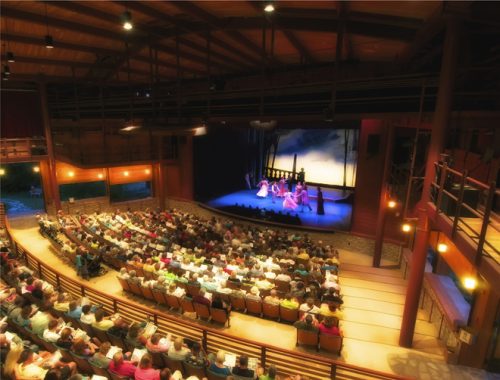 and largest winery. Enjoy a guided tour and a restaurant featuring local food, over 50 wines and a distillery. Then head north to Ephraim to explore five museums that share the heritage of this historic community. Your tour includes a store, cabin, schoolhouse, barn and home all run by the Ephraim Historical Society. No visit to Door County would be complete without a fish boil and some cherry pie for dinner! Top off the evening with Door County's theatrical treasure – Peninsula Players Theatre. Presenting Broadway-quality comedies, drama and musicals in an enchanting setting, the Players is the oldest professional resident summer theater in America.
Day 3
Wake up seeing yourself in the Door Peninsula light and exhale some stress and worries away. Then just south of Door County you'll come upon the community of Forestville, home of Country Ovens. Here you'll sample Door County Cherry De-lite Dried Cherries and shop for all products made from this delicious fruit. Continue your rural drive to The National Shrine of Our Lady of Good Help – the only Vatican-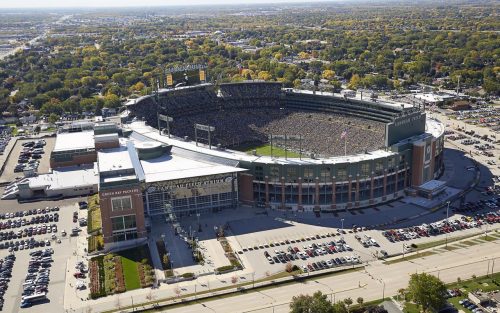 approved apparition site in the U.S. Take time to reflect and meditate at the church, shrine and museum shop. Then it's on to Titletown USA to be inspired by the rich history of the Green Bay Packers at the 15,000-square-foot, two-level Green Bay Packers Hall of Fame at Lambeau Field. Make education fun with interactive exhibits using the latest tech-nology and a treasure trove of artifacts. Go Pack! After you have fully immersed yourself in green and gold, head to Heritage Hill State Historical Park to interact with interpreters who bring bygone eras to life in historic buildings in four distinct areas of the park. This experience will shed light on northeastern Wisconsin's rich heritage.
Day 4
Wake up, rev up your engines and turn on your brights at The Automobile Gallery, where "The Automobile is Art." The museum features over 50 unique autos and is dedicated to educate, inspire and share the passion with car enthusiasts everywhere.