Wisconsin Hearthland
Nothing Says Wisconsin Like These Iconic Experiences
Itinerary Summary
The Wisconsin Heartland—a compelling landscape of sandstone cliffs, serene lakes and rolling shills—has welcomed tour groups for generations. Whether you want to learn about the state's circus history, cruise through dramatic gorges or watch entertaining live theater, you're sure to find it in the center of the Badger State.
Day 1 – Baraboo
Begin your tour in Baraboo, an idyllic small town brimming with specialty shops and old-time charm. Catch a concert or theatrical performance at the beautifully restored 1915 Al. Ringling Theatre or scheduled a behind-the-scenes tour that includes a demonstration of the Mighty Barton Organ. As the winter quarters of the Ringling Bros. Circus for many years, Baraboo takes pride in its circus history, a colorful heritage that comes to life every summer at Circus World Museum, a themed attraction with Big Top performances featuring animal acts, clowns, jugglers and daring aerialists. Take time to walk through the buildings filled with exhibits, including rare, ornately carved circus wagons. Some of these wagons are seen on downtown streets every summer in the town's biggest event of the year—Baraboo's Big Top Parade, a community-wide celebration of all things circus.
The Baraboo Hills area is home to Devil's Lake State Park, Wisconsin's largest and most visited state park. A geological phenomenon, it dazzles visitors with its boulders and quartzite bluffs.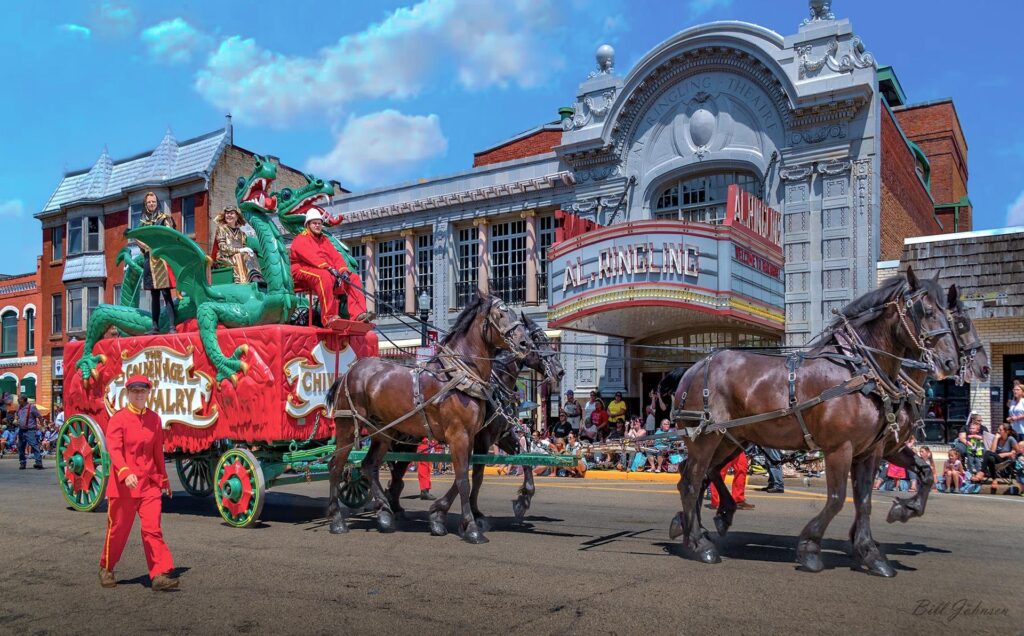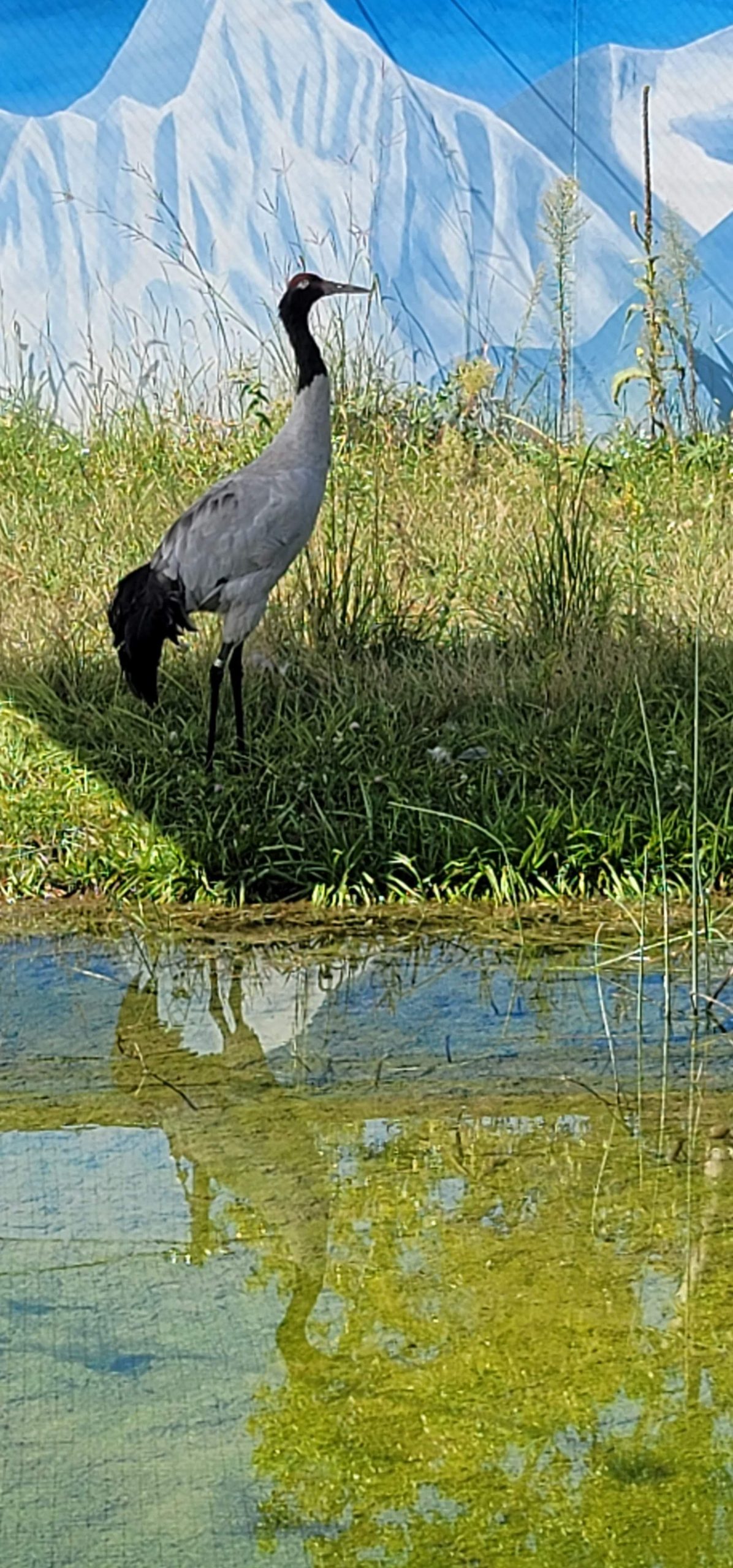 Day 2 – Baraboo, Wisconsin Dells
The nonprofit International Crane Foundation, a one-of-a-kind attraction between Baraboo and Wisconsin Dells, maintains the world's only collection of all 15 crane species. Visitors see rare whooping cranes, and the Spirit of Africa enclosure features magnificent cranes native to sub-Saharan Africa. Group tours shed light on crane biology, current threats to crane survival and the foundation's conservation efforts. Interpretive nature trails wind through a restored tallgrass prairie, oak savanna and wetlands. Nature-themed items from around the world can be found in the allnew expanded gift shop.
In Wisconsin Dells, Dells Boat Tours operates cruises that spotlight the sculpted sandstone cliffs along the Wisconsin River. Its two-hour Upper Dells excursion has shore landings that take you through spooky passageways at Witches Gulch and to Stand Rock, where a trained dog leaps from a cliff face to the Stand Rock pillar. Or consider an amphibious adventure on a rollicking Original Wisconsin Ducks ride that plies the river, plunges into Lake Delton and barrels through wooded canyons.
Known as the Waterpark Capital of the World, Wisconsin Dells is famous for its splash attractions, including resort hotels with indoor waterparks. Miniature golf courses and other amusements also keep groups busy.
The Dells offers groups a wide choice of restaurants and motorcoach-friendly accommodations, not to mention evening entertainment options.
Day 3 – Wausau, Marshfield, Stevens Point, Wisconsin Rapids
In Wausau, schedule a stop at the Leigh Yawkey Woodson Art Museum, which houses America's largest collection of bird-themed art. Then tour Hsu's Ginseng Enterprises, located in the heart of America's ginseng country.
The area's other major communities—Marshfield, Stevens Point and Wisconsin Rapids—are represented by the Central Wisconsin Tourism Association, which helps tour planners with itinerary planning. Popular stops in Marshfield include Upham Mansion, once the home of Wisconsin Governor William H. Upham, and Jurustic Park, a fantasyland of outdoor sculptures crafted from rusted metal. Stevens Point Brewery and the Cranberry Highway also win raves from groups touring Wisconsin's heartland. The cranberry beds blaze a bright red at harvest time, late September to late October.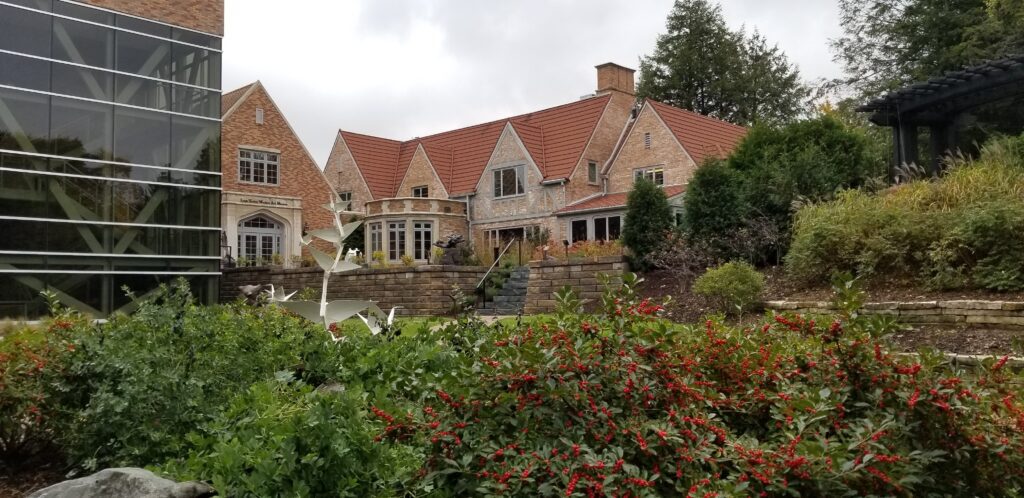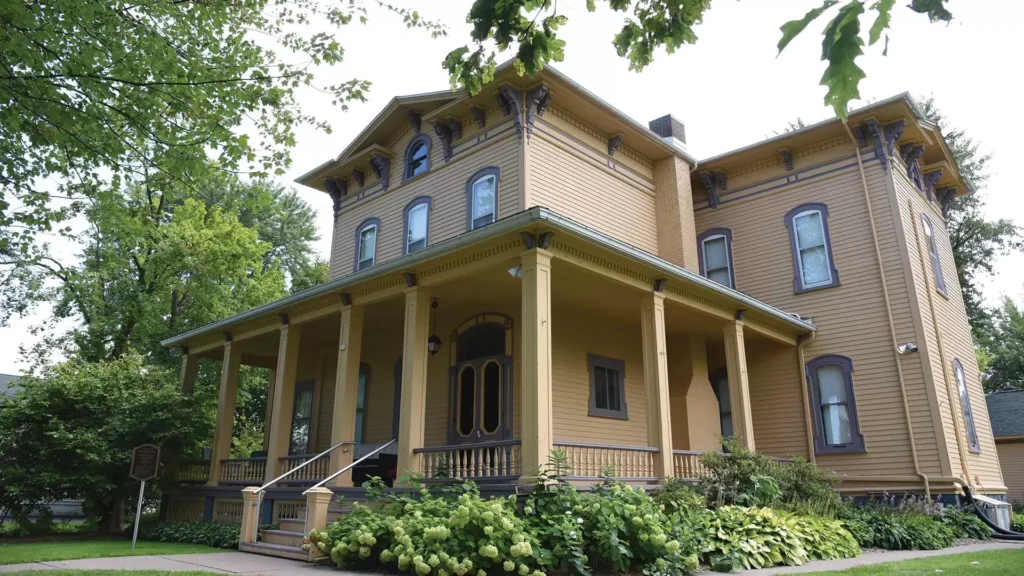 Want More Itinerary Ideas?
Our annual planner will help you craft an unforgettable Upper Midwest group adventure with helpful attraction spotlights, itineraries and listings.