South Central Crossroads
European History & Heritage in Wisconsin
Itinerary Summary
Water from Lake Mendota and the Rock and Wisconsin rivers has influenced so much of the South Central Crossroads' regional distinctions, including its dairy and sawmill industries, Swiss heritage and beautiful state parks. Groups who plan a trip to this region will discover charming downtowns, lush gardens and engaging museums to create a distinctly Wisconsin itinerary.
Day 1 – Green Spring, Mineral Point
Begin your itinerary at Taliesin, the extraordinary estate of architect Frank Lloyd Wright. Welsh for "shining brow," the property integrates its building designs with the rolling hills of southwestern Wisconsin and includes buildings that span Wright's entire career from the 1890s to the 1950s. Groups can register for a variety of tours that pass through Wright's self-designed Prairie-Style home, the Hillside School that was used by his apprentices and the Tan-y-Deri house built for his sister.
Also near Spring Green is the House on the Rock, where visionary architecture, eclectic collections and incredible stories await your group. Explore unique collections that include the world's largest carousel, a 200-foot sea creature and a room full of automated music machines. Enjoy the view as you step into the Infinity Room, which offers stunning vistas of the Wisconsin River Valley. Groups interested in history can also visit Pendarvis, a picturesque cluster of stone buildings constructed by Cornish immigrants in the early 1800s. Group tours can include the property's preserved cabins, a village pub and the surrounding prairie.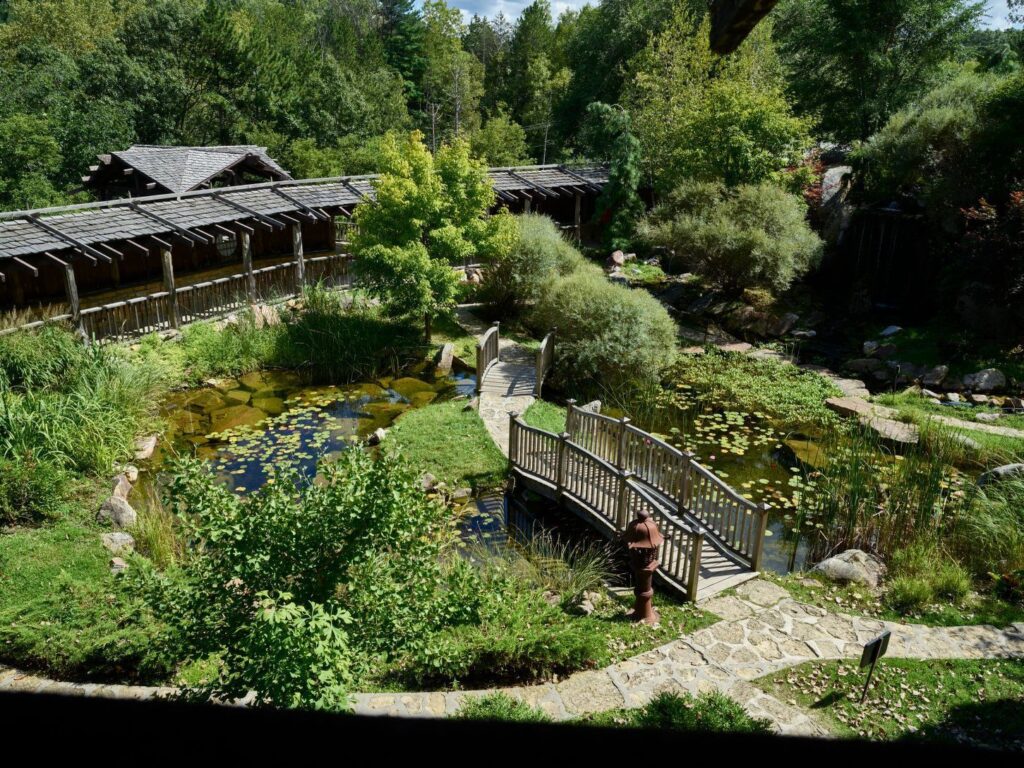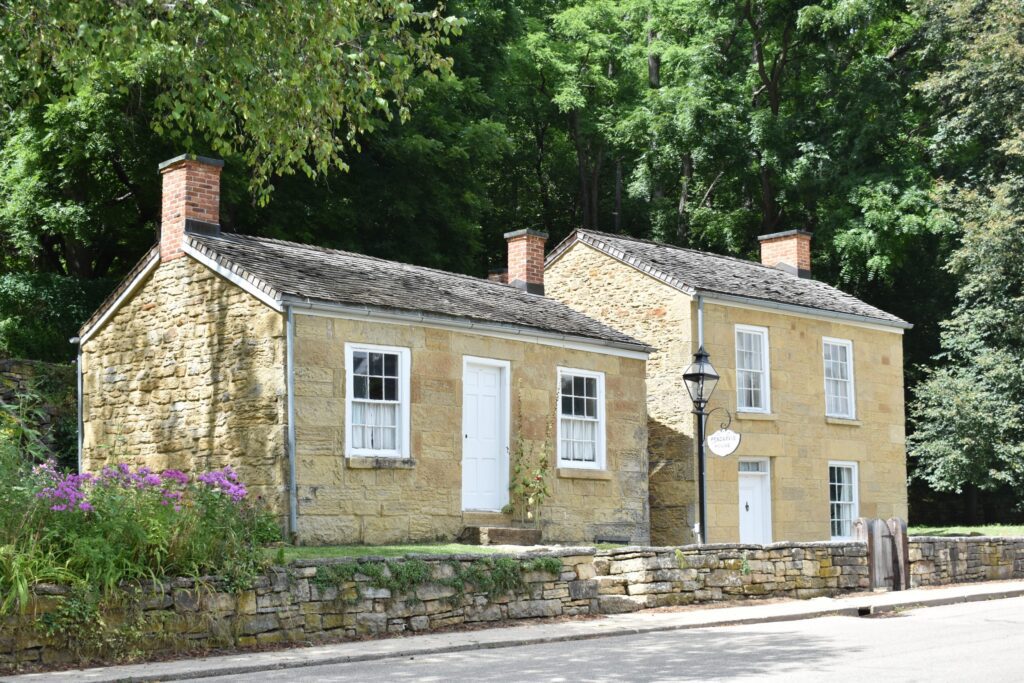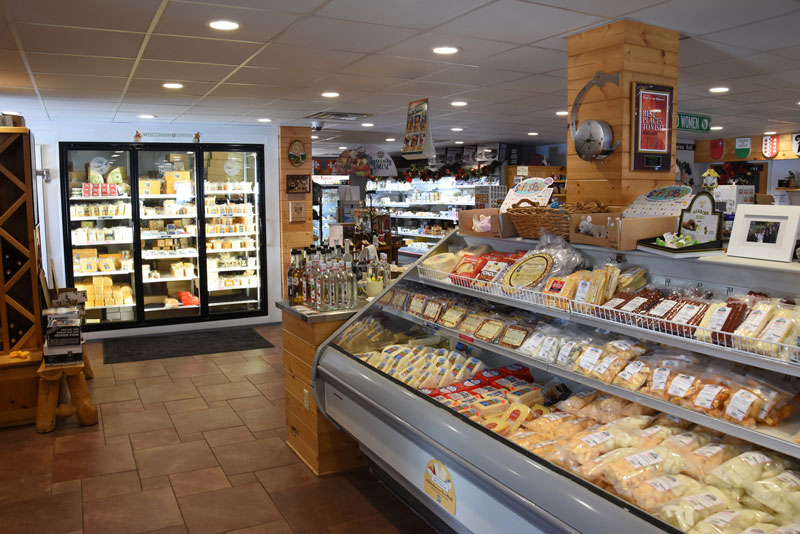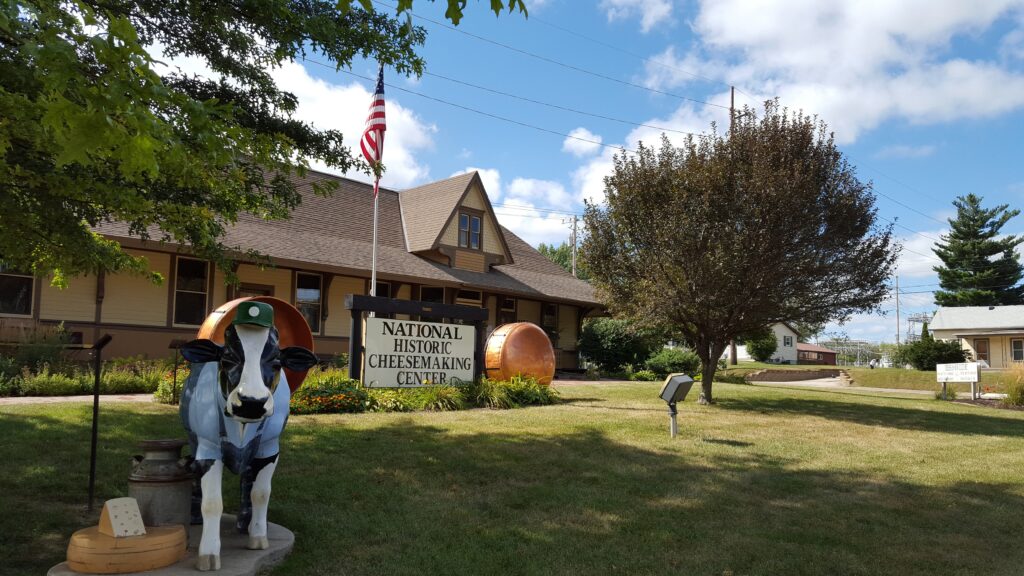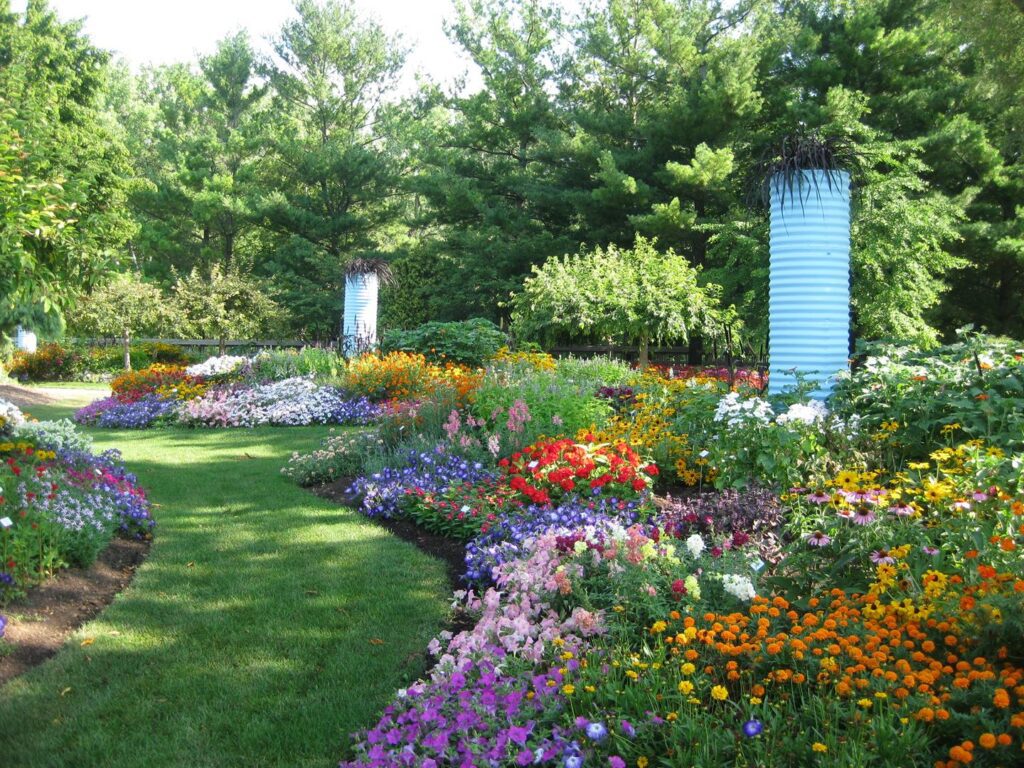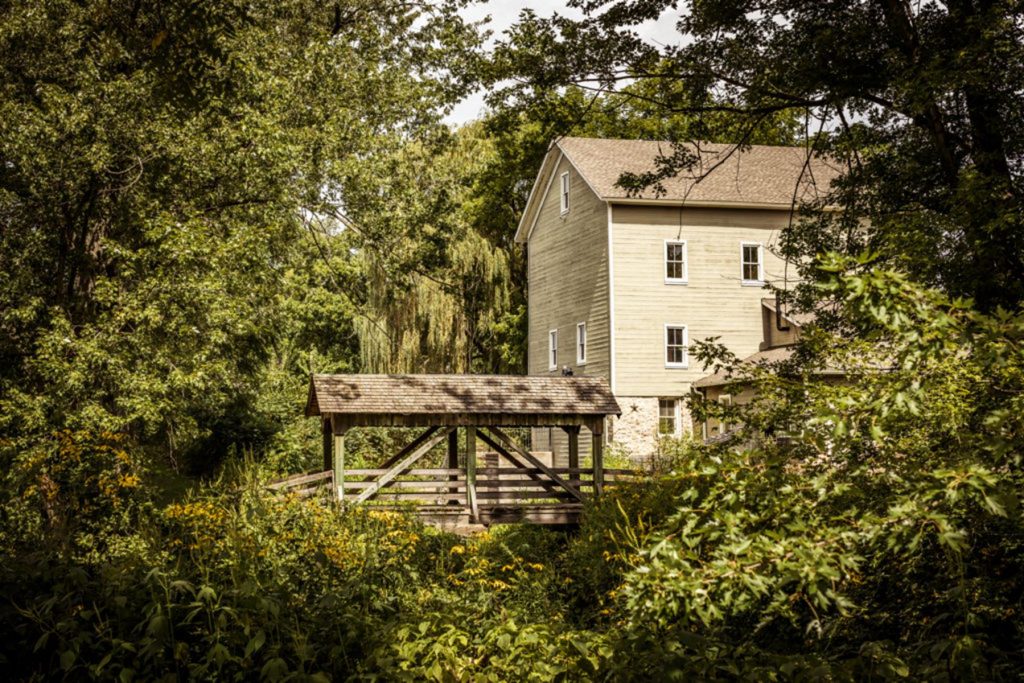 Day 2 – Monroe, Janesville, Beloit
Today starts at the Alp & Dell Cheese Store in Monroe, where authentic Dutch, German and Hispanic cheeses populate every wall. This Swiss-style dairy outlet is attached to award-winning producer Emmi Roth USA. Years of study and Europeanstyle apprenticeship have produced exceptional cheesemakers your group can watch in a glass-walled viewing hall, while samples of pungent Limburger, buttery Havarti and other varieties are available in the main showroom.
Housed in a beautifully restored rail depot, the nearby National Historic Cheesemaking Center tells the history of Wisconsin's most famous import. Onsite is the restored Imobersteg Farmstead Cheese Factory, which tells the story of a one-kettle farmstead that produced Brick, Swiss and Limburger cheeses.
Continue south to Janesville and tour Rotary Botanical Gardens, a 20-acre property that showcases plants from Japan, Italy and France. Other group-friendly Janesville attractions include Hoo's Woods Raptor Center, Daluge Farm and Fermenting Cellars Winery. Your itinerary should also include the Milton House Museum, which was an important Underground Railroad stop in the 1860s and once hosted prominent abolitionist Sojourner Truth.
Conclude your day in Beloit with a tour of the Beckman Mill, a restored and functioning 1868 grist mill that includes a sawmill display, visitor center and gift shop. Surrounding the mill is a 50-acre interactive campus that includes a creamery, blacksmith shop and vintage garden. Visitors can also see effigy mounds on the Beloit College campus, admire beautiful works at the Wright Museum of Art and watch a Beloit Snappers baseball game at the new Riverbend Stadium.
Day 3 – Madison, Fort Atkinson
Begin your day in Madison with a visit to the Wisconsin State Capitol building for a tour and enjoy special exhibitions on Wisconsin by the Wisconsin Historical Museum while they are building a new facility to be opened in 2026. Your last day will then be spent in Fort Atkinson, which was founded in 1832 by General Henry Atkinson. You can see a replica of the original fort at the Hoard Historical Museum, which also includes exhibits on the city's dairy heritage and connection to former Wisconsin Governor William Hoard. Fort Atkinson also features a charming downtown along the Rock River with welcoming Irish pubs and preserved 19th-century architecture.
Conclude your itinerary with a spirited performance at the Fireside Dinner Theatre. A motorcoach staple for decades, the Fireside houses a 1,000-seat restaurant, 700-seat theater-in-the-round, four gift shops and a bakery. Fine dining, old-fashioned hospitality and Broadway-quality productions will entertain your group.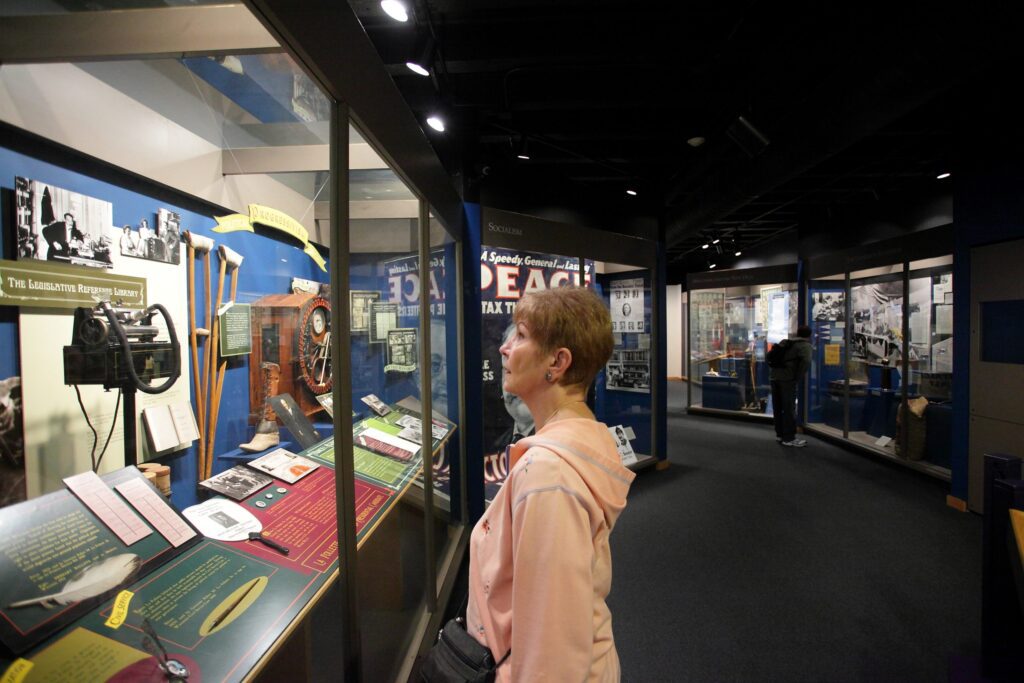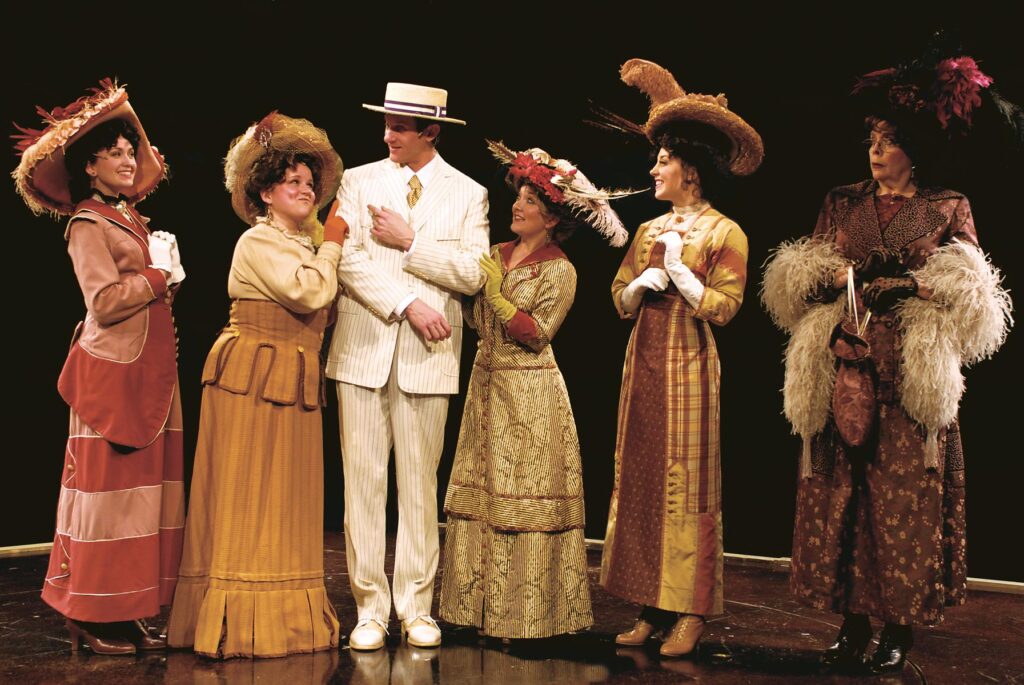 Want More Itinerary Ideas?
Our annual planner will help you craft an unforgettable Upper Midwest group adventure with helpful attraction spotlights, itineraries and listings.