Signature Tastes of Wisconsin
Come and Enjoy!
In both urban areas and idyllic country settings, groups can sample the state's culinary scene by visiting makers and growers with a passion for food and drink
Biting into a crisp, juicy apple fresh from the tree. Sipping wine on a patio with sweeping vineyard views. Getting a behind-the-scenes look at the beer-making process and then quaffing a pint in the taproom.
These are all special Wisconsin experiences that your travelers will remember long after their tour. The state's orchards, wineries, distilleries and breweries add appetizing exclamation points to any itinerary. Most of these tasty destinations have places where your group can eat and drink, and all have gift shops filled with Wisconsin-made foods and beverages to take home. In some cases, enterprising proprietors operate two businesses at the same location—perhaps they run a combination winery and distillery or orchard-cum-winery—thus giving groups a chance to double their pleasure.
Apple Holler, a 78-acre family farm and year-round tourist attraction in Sturtevant, offers tractor-drawn tours through its apple, peach and pear orchards, with opportunities for apple picking and feeding goats at the Golden Goat Bridge. In the Red Barn Restaurant, groups can feast on a country meal topped off with hot apple pie and ice cream. Treats in the Farm Store & Bakery include apple cider donuts, caramel apples, apple-pie bread and apple turnovers. Fall brings out the pumpkin pickers.
The Lake Winnebago Region around Fond du Lac abounds with family-friendly farms that are especially popular around pumpkin time in September and October. At Heritage Orchard, overlooking the east shore of Lake Winnebago, folks keep busy selecting apples and pumpkins, hiking the trails, sipping apple cider, and indulging in cider donuts, apple pie and other apple treats. Visitors to LaClare Family Creamery in Malone enjoy watching the goats on the 26-foot-tall climbing silo, posing with the goats, sampling goat milk cheeses and seeing the cheesemakers at work.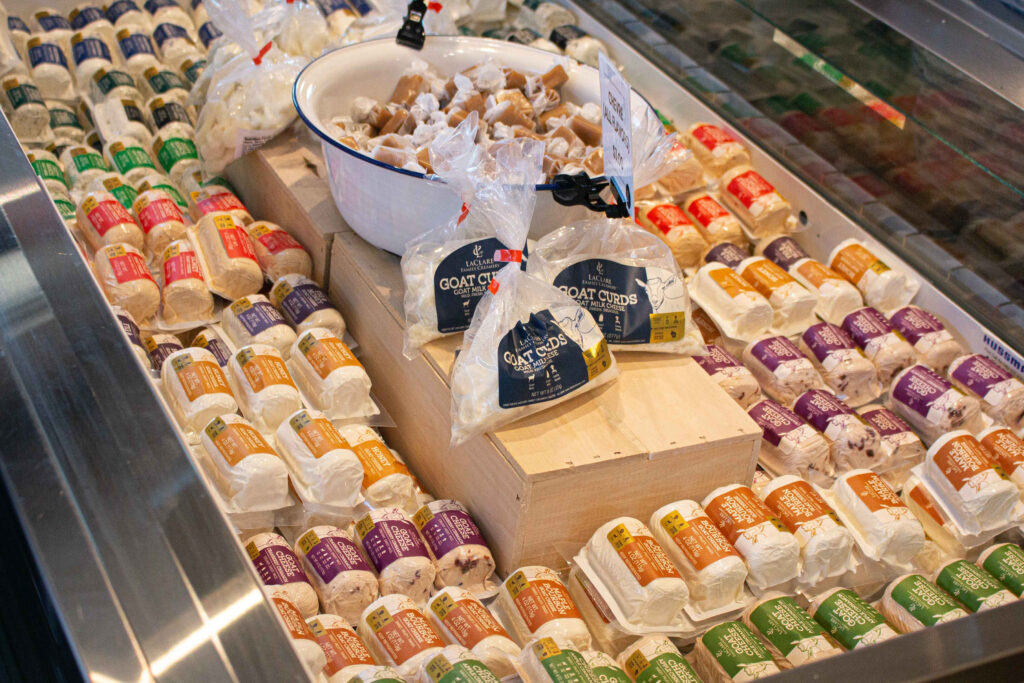 In central Wisconsin, following the Cranberry Highway's 50 miles from Wisconsin Rapids to Warren and Pittsville to Nekoosa is best experienced during harvest season in late September and October when the cranberry bogs are blazing red. Groups learn about the state fruit at the Wisconsin Cranberry Discovery Center in Warrens. Wisconsin is the nation's top cranberry producer.
Also in central Wisconsin, Visit Wausau can help arrange a tour of a ginseng farm. There are more than 1,000 ginseng producers in Marathon County, the Ginseng Capital of the World. More than 95 percent of the ginseng root exported from the United States comes from the area.
Located by Lake Superior in far northern Wisconsin, Bayfield County enjoys a unique microclimate that allows fruits and berries to flourish. Surrounded by berry farms and orchards of the Fruit Loop, Bayfield is known as the Berry Capital of Wisconsin. During the summer months, you can find fresh strawberries, sweet and tart cherries, raspberries, blueberries and blackberries. The area's 10 apple orchards are popular fall destinations.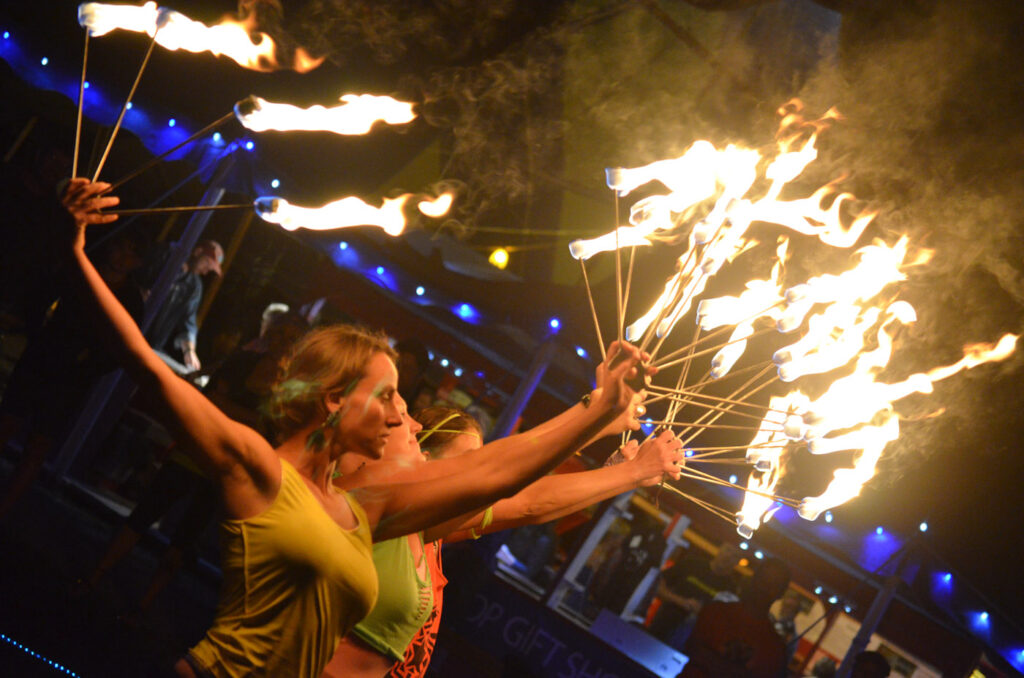 Any of the Eau Claire area's dozen apple orchards will make a satisfying fall outing. One favorite is Ferguson's Orchards, a center of agri-entertainment with apple picking, a pumpkin patch, corn mazes, haunted houses, wagon rides and petting zoos. The Glass Orchard is a combination apple orchard and glass studio with glassblowing demonstrations and hands-on sessions that can be arranged for your group.
More fall festivity awaits at Shihata's Orchard, a third-generation family operation set among the bluffs of the Mississippi River in Prairie du Chien. It features the area's largest pumpkin patch, its only u-pick apple opportunities and plenty of family fun from mid-August to late fall. Customized small-group visits include a wagon ride, tour of the packing house, goodies and time to explore the Apple House retail shop. A half hour to the northeast, on a hill known as Orchard Ridge, five orchards flank Highway 171 in the Kickapoo River Valley community of Gays Mills, known as the Apple Capital of Wisconsin.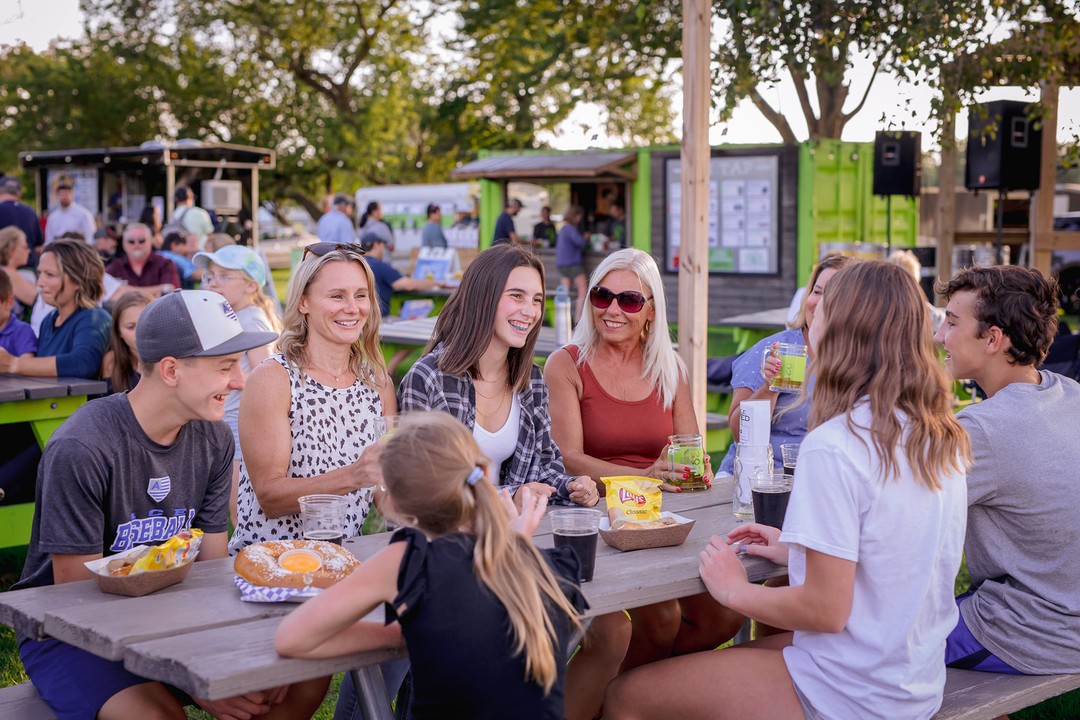 Several Wisconsin orchards have gotten into the beverage business. On the grounds of Brightonwoods Orchard in Burlington, west of Racine, ÆppelTreow Winery & Distillery welcomes groups for tours and tastings of its apple and pear wines, hard ciders, dessert wines, brandies and sorghum whiskey. The estate grows more than 150 varieties of apples, plus grapes; its name is an Old English word meaning "apple true."
In Door County, which once grew 95 percent of the nation's cherry crop, your group can tour the orchards and vineyards at family-owned Lautenbach's Orchard Country Winery & Market. They can taste cherry, apple and other wines and ciders made from fruits grown on the 100-acre estate in Fish Creek, and even compete in a cherry-pit spitting contest. Lautenbach's top-selling product is the honeycrisp apple wine. (The winery is in the restored dairy barn.) Bakery items include cherry donuts, muffins and strudel.
Occupying an 1800s schoolhouse in the Door County town of Carlsville, Door Peninsula Winery, Wisconsin's largest winery, makes 70 wines from grapes, apples, cherries and other fruits.
Most popular are the Blackberry Merlot and Cherry Mimosa, an "applewine" combining cherry wine and sparkling apple cider. Sister company Door County Distillery, in the same building, produces apple and cherry brandies, cherry rum, cherry vodka and award-winning gins, along with other spirits, including mead made from Wisconsin wildflower honey. Drinks can be enjoyed in lounges and the outdoor patio. Wine tastings at the bar are free, while spirit samples are $2. Group tours shed light on the products, processes and company history. The Door County Wine Trail between Lake Michigan and Green Bay counts eight wineries.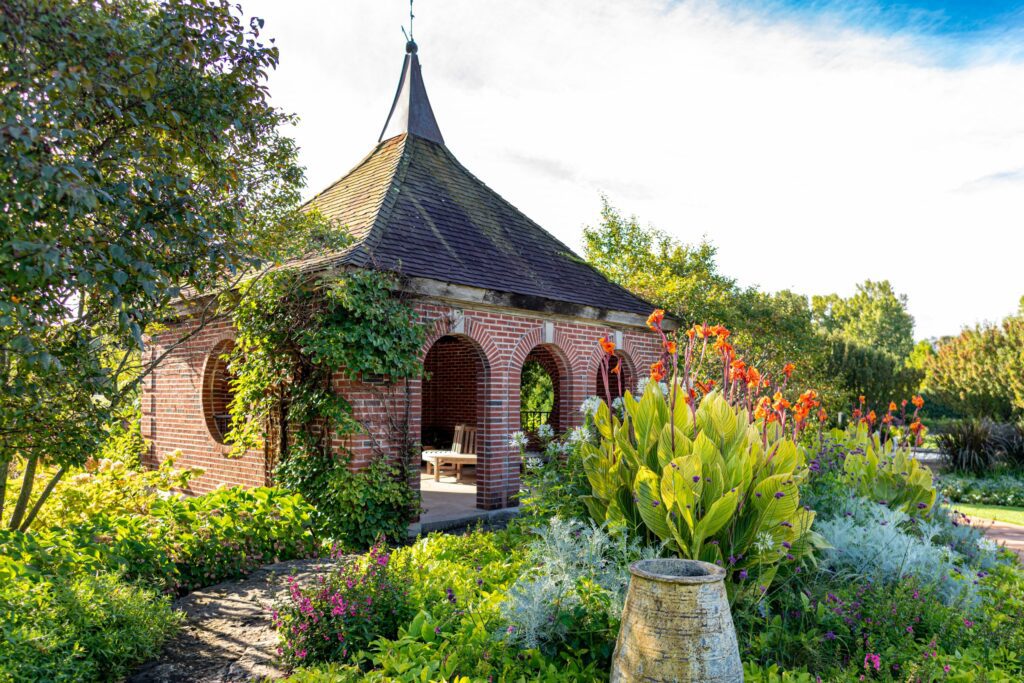 Greater Green Bay abounds with breweries and wineries. Parallel 44 Vineyard & Winery in Kewaunee, east of Green Bay, invites wine lovers to tour the vineyard and production area while sampling wine along the way. Von Stiehl Winery in Algoma, 38 minutes east of Green Bay, is Wisconsin's oldest licensed winery and maintains historic aging cellars in a limestone building dating back to 1868. Some of the 40-plus wine varietals are made from cherries and grapes grown in Door County. Von Stiehl's Cherry Bounce blends cherry brandy and cherry wine.
Beer fans in Green Bay satisfy their thirst and their palates at places like Badger State Brewing Company, Copper State Brewing Company, Titletown Brewing Company, Noble Roots Brewing Company and Stillmank Beer Company. The latter is best known for Wisco Disco, a hoppy amber ale with a touch of lactose, a perfect complement to Wisconsin cheese.
In Baraboo, 20 minutes from Wisconsin Dells, wine enthusiasts flock to Baraboo Bluff Winery, Balanced Rock Winery and Broken Bottle Winery. Wisconsin Dells Trolley Tours arranges group excursions to area wineries and breweries.
Bailey's Run Vineyard & Winery, nestled in the rolling hills of New Glarus, commands one of the most scenic views of any winery in Wisconsin. It makes 30 different kinds of wine, serves Neapolitan brick-oven pizza, flatbreads and other food, and features live music, both indoors and outdoors, on weekends year-round.
For sipping and savoring in the Mississippi River Valley, the Coulee Region Craft Beverage Trail meanders north, south and west of La Crosse. It includes four breweries, 10 wineries and a distillery (La Crosse Distilling Co.). Some of the wineries are located in the federally designated Upper Mississippi River Valley American Viticulture Area (AVA).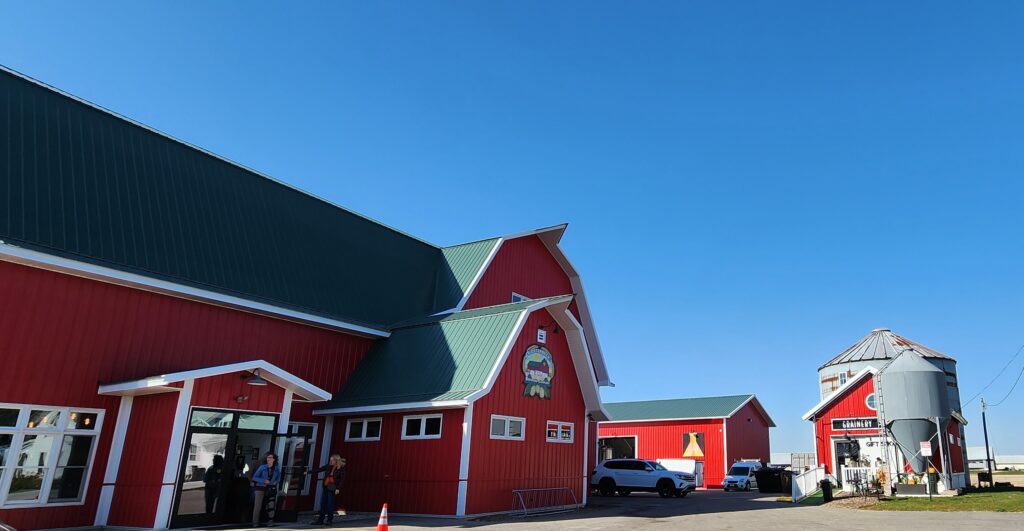 Outside of Elkhorn, the seat of southern Wisconsin's Walworth County, Laura and Ben Johnson's Duesterbeck Brewing Company occupies a 150-year-old family farm. Inside a new barn that replicates the original one, the taproom serves small-batch beers like Duesterbeck's Crop Duester cream ale, Duesterbeck's Pig Farmer pale ale and Duesterbeck's Roosterbeck amber ale. Or try Duesterbeck's Nutty Bill's, a peanut butter porter, or The Old Girl's Sticky Buns, a dark stout packed with cinnamon, maple and vanilla. The limited food menu includes pizza and soft hot pretzels. Weeknights feature trivia and bingo, while live music is on tap every weekend.
In nearby Lake Geneva, Topsy Turvy Brewery has recently taken up residence in a circa 1910 former church, offering a front patio and beer garden out back for enjoying brews named after a Wisconsin invention or bit of history. Geneva Lake Distilling & Studio Winery, also in Lake Geneva, makes a variety of red and white wine, plus gin, bourbon, moonshine, rum, whiskey and vodka. Adorning its tasting room are paintings by co-owner Kathy Johnson, who also designs the bottles' award-winning labels.
Lakefront Brewery in Milwaukee offers one of the most entertaining brewery tours in the country. Filled with facts and lore sprinkled with plenty of jokes, the 45-minute experience includes two 16-ounce pours and a souvenir pint glass. Lakefront's spacious Beer Hall restaurant has 18 taps dispensing beers like the Hazy Rabbit IPA, Bumble Bear brown ale and Riverwest Stein amber lager; the root beer is made with pure maple syrup. On the menu are salads, sandwiches, sausage flights, Bavarian-style soft pretzels and beer-battered cheese curds. Lakefront was the first brewery in the nation to be certified organic and the first to produce gluten-free beer. (Milwaukee once had more than 80 breweries, earning it the nickname "Beer City.") At Sprecher Brewing Company in nearby Glendale, tour participants get four beer samples and unlimited craft soda, including Sprecher's nationally famous root beer.
Capital Brewery in Middleton has been turning out some of Wisconsin's best-known beers since 1984. Guests can relax over a Wisconsin Amber, its biggest seller, in the Bier Stube, Grain Room or outdoor Bier Garten. Capital's tour program, halted for a while, starts up again in spring of 2023.
Stevens Point Brewery, at the same location where it started in 1857, invites visitors to tour the historic facility and sample its famous Point beers in the Hospitality Room. The beer garden has outdoor games, and the gift shop sells not only beer but the company's Point gourmet sodas, Tea Runner hard iced teas and Ciderboys hard ciders.
Looking for More Great Ideas?
Our annual planner will help you craft an unforgettable Upper Midwest group adventure with helpful attraction spotlights, itineraries and listings.