Best Festivals in the Midwest
For 2023
Savvy group leaders can spice up their Wisconsin itineraries by taking their travelers to time-honored annual events and mesmerizing holiday light extravaganzas
Christmas, a season of holiday cheer, may be the most festive time of the year, but every month on Wisconsin's calendar brims with festivals and special events that bring out community spirit. These happy happenings spotlight local heritage, culture, food, musical talent and artistic achievements. Most of all, they are just fun.
For its summer-long slew of big-time festivals, Milwaukee is nicknamed the "City of Festivals." The best-known parties take place at Henry Maier Festival Park, a 75-acre expanse of landscaped grounds and walkways fronting Lake Michigan where nationally known celebrations represent Milwaukee's diverse ethnic make-up. August's four-day Milwaukee Irish Fest, with 100 acts across 16 stages including plenty of Celtic and Irish music, claims to be the largest celebration of Irish culture in the world, Ireland notwithstanding.
July's three-day German Fest, featuring beer, brats, sauerkraut, dumplings, smoked pork chops and the entertaining dachshund races, puts on one of the largest German heritage fetes in North America. The lakefront park is also home to early June's Polish Fest, the biggest such event in the U.S., and Mexican Fiesta in late August. At other Milwaukee locations, French culture sparks Bastille Days in mid-July, while Festa Italiana is a September favorite.
The Wisconsin State Fair, which runs for 11 days in August in the Milwaukee suburb of West Allis, presents the best produce, livestock and baked goods the Dairy State has to offer, along with pig races, carnival games and rides, 30 stages with free entertainment, and a main stage featuring national touring acts. Fairgoers feast on foot-long corn dogs, deep-fried cheese curds, corn-on-the-cob dripping with butter and the decadent Original Cream Puff, a fair staple since 1924.
Food is always a big lure of any fair or festival, but some fests focus on a signature Wisconsin taste treat. To kick off summer in Madison, the World's Largest Brat Fest takes place on Memorial Day weekend, with sales of 4 million bratwursts benefitting local charities. Crowds enjoy carnival rides, midway games, music and fireworks.
Just before harvest time on the last full weekend in September 2023, the Warrens Cranberry Festival will observe its 50th year in the "Cranberry Capital of Wisconsin." There will be parades, arts and crafts, a farmer's market, flea market, 100 food stalls, dozens of contests and walking tours of a cranberry marsh. Vendors serve specialties like cranberry smoothies, cranberry funnel cakes, pancakes with cranberry syrup and deep-fried cranberries on a stick. Wisconsin leads the nation in cranberry production, and the tart berry is the official state fruit.
In downtown Wisconsin Dells, mid-September's Wo-Zha-Wa Days Fall Festival is one of the state's largest festivals. (Its name means "fun time" in Ho-Chunk.) Celebrating the end of summer and beginning of autumn, the three-day extravaganza features an arts and crafts fair, antiques flea market, live entertainment, a street carnival and a Sunday parade.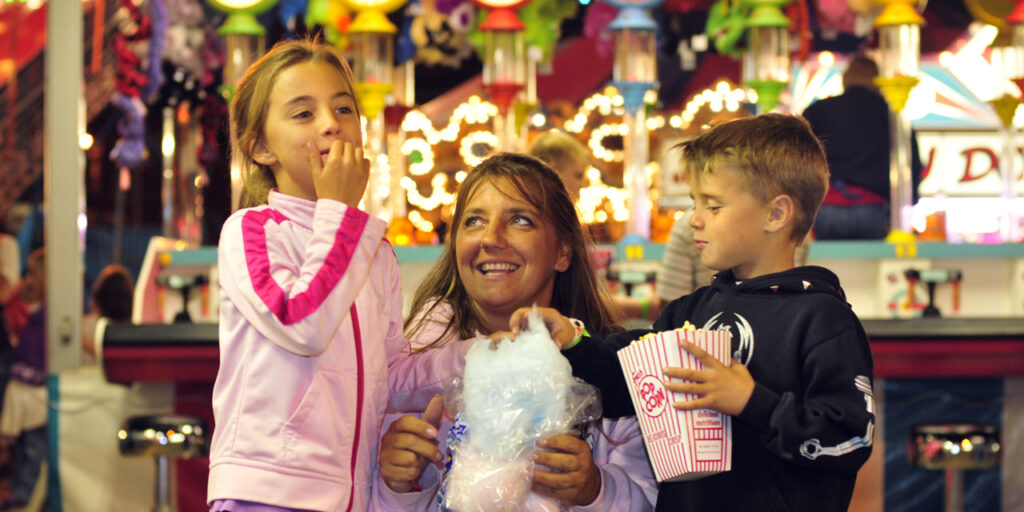 Cedarburg Wine & Harvest Festival, also in mid-September, brings merrymakers to downtown Cedarburg for wine from Cedar Creek Winery, Miller Coors beer products and foods like cranberry turkey wraps, apple bratwurst and grilled cheese sandwiches.
Highlights include a juried art show, classic car show, grape stomping contest, the Wisconsin Giant Pumpkin Growers Weighoff and the wildly popular Giant Pumpkin Charity Regatta with boats carved from 600-pound pumpkins.
Held in the Mississippi River town of Prairie du Chien, the 46th annual Prairie Villa Rendezvous (June 15-18, 2023) is the largest buckskinners and fur trade reenactment in the Midwest. This year's crowd-pleaser will observe the 350th anniversary of a momentous journey, as Prairie du Chien is one of the main stops on the current-day voyage retracing the 1673 Mississippi River expedition by French explorers Father Jacques Marquette and fur trader Louis Joliet.
Rendezvous activities will include bow and black-powder shoots, a primitive cooking contest, and demonstrations of pottery making, weaving, blacksmithing and bead making.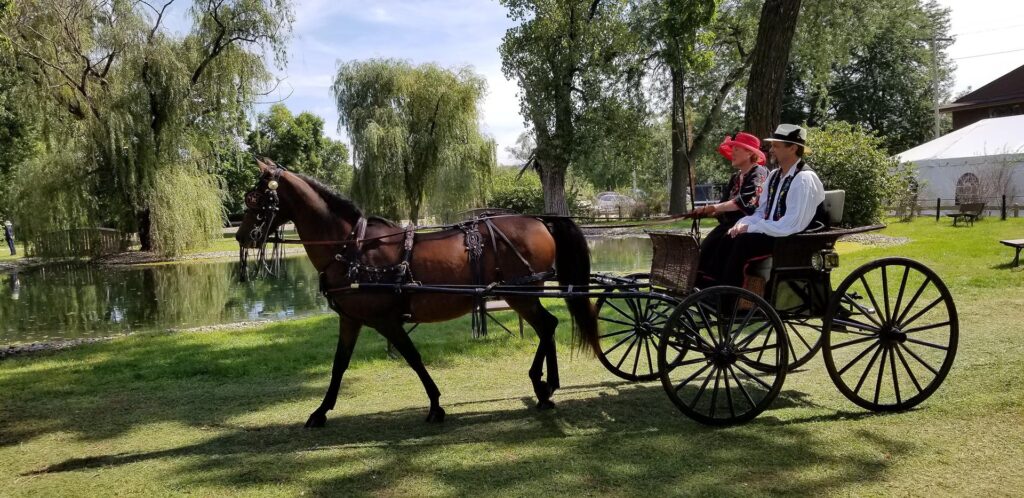 Also in Prairie du Chien, the Victorian mansion complex Villa Louis, once home to a premier Standardbred-training facility, showcases the competitive sport of traditional carriage driving on the weekend after Labor Day. The Villa Louis Carriage Classic features driving in arena and obstacle classes.
For the Door County Lighthouse Festival, you have a choice of spring and fall weekends (mid-June or late September). Focusing on the Door Peninsula's maritime heritage, boat excursions visit the 11 historic lighthouses, some of which are otherwise inaccessible.
Every summer, Baraboo's Big Top Parade & Circus Celebration honors the town's circus heritage. The old-fashioned parade (June 24, 2023) stars ornately carved wagons and exotic animals from Circus World, the nation's leading circus-themed attraction. Other weekend festivities include big-top shows at Circus World and events at Al. Ringling Theatre in downtown Baraboo.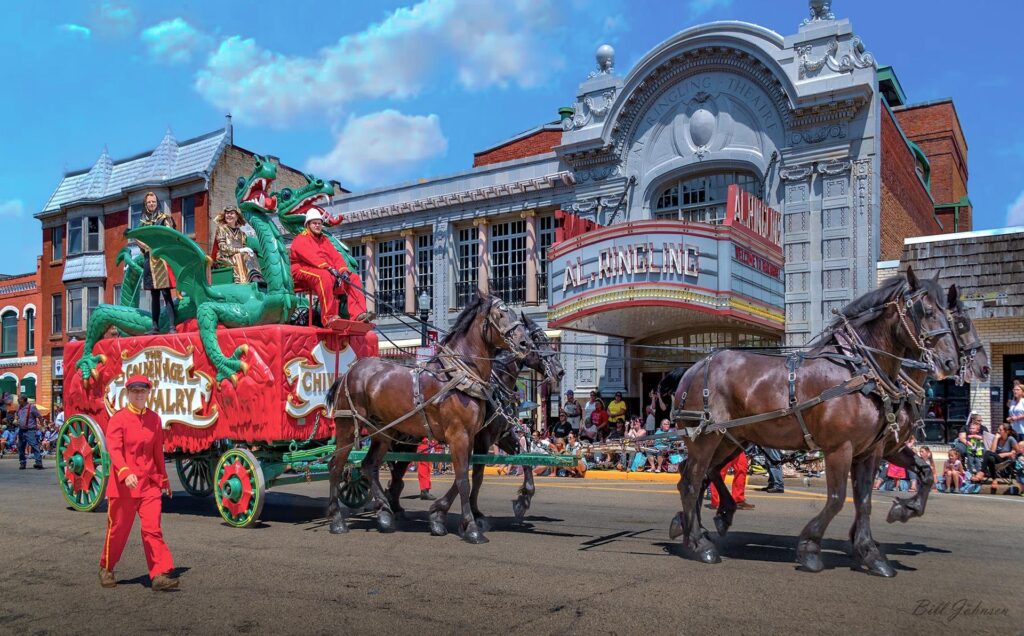 Some of Wisconsin's festivals are downright quirky. Take Sputnikfest in Manitowoc, for instance. On the weekend after Labor Day each year, the town's Rahr-West Art Museum celebrates the September day in 1962 when a 20-pound piece of the Russian spaceship Sputnik IV landed on the street in front of the museum. Revelers come for the food, entertainment, sci-fi trivia contest, and Space Debris and Alien Pet costume contests.
Another offbeat festival is the US Open Chainsaw Sculpture Championship in August at the Wisconsin Logging Museum in Eau Claire. Guest carvers from around the world put on a show as they compete to make works of art from wood.
SPREADING HOLIDAY CHEER
During the holiday season from Thanksgiving through December, give your tours some extra sparkle by tapping into one of Wisconsin's many Christmas light shows. These nighttime spectacles can be enjoyed on foot or inside a warm vehicle, or perhaps via trolley or horse-drawn carriage. Some shows are free admission, but cash or food pantry donations are appreciated.
For the 12th year in 2023, the nightly Making Spirits Bright display of electric artistry will transform the winding roads of Sheboygan's Evergreen Park into a winter wonderland.
Choreographed to holiday music, twinkling outlines in the light-festooned woodlands may range from a gingerbread house to the Eiffel Tower. On Friday and Saturday nights at the Quarryview Center, across from the park, visitors can board the trolley for their tour and will find concessions, entertainment and Santa Claus.
In La Crosse, Rotary Lights at Riverside Park, looking to its 29th year in 2023, offers musical entertainment, ice skating, free s'mores and a live Nativity production. Guests can walk or drive through the fantasyland of 3 million lights, and, on select nights, take a hayride or carriage ride.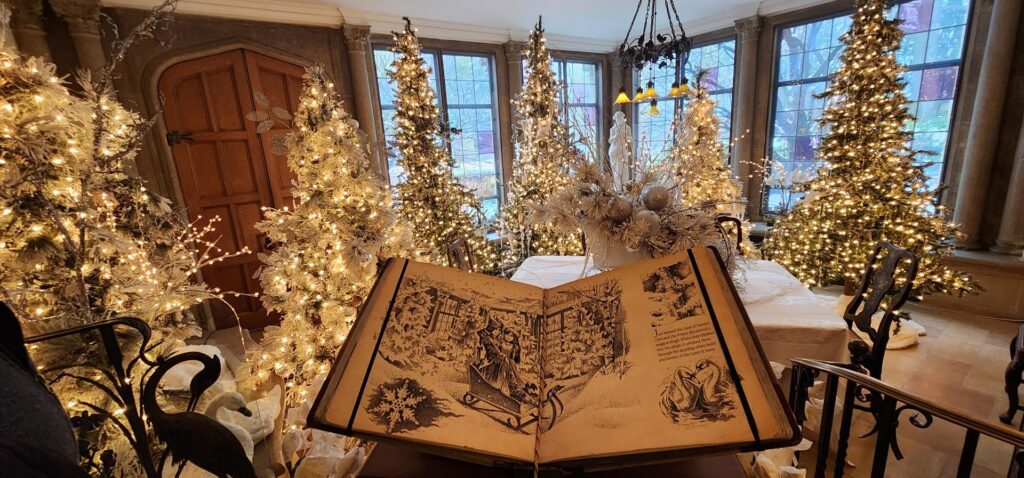 Green Bay Botanical Garden stages WPS Garden of Lights, a nature-inspired spectacular that includes an icicle forest, glistening flowers and a 60-foot-long, walk-through caterpillar. The Holiday Light Show at Rotary Botanical Gardens has brightened the season in Janesville for 27 years. At Wildwood Park & Zoo in Marshfield, Rotary Winter Wonderland offers walking and driving routes, with horse-drawn wagons providing an option. Glowing with 750,000 lights adorning more than 120 trees, Celebration of Lights is a 22-year Oshkosh holiday tradition.
The 1.2-mile drive through Menomonee Park is enhanced by colorful reflections from Lake Winnebago. Paine Art Center and Gardens, occupying a historic estate in Oshkosh, enchants groups with self-guided and guided tours through mansion rooms elaborately decorated with scenes from The Nutcracker fairytale, not to mention 70 Christmas trees. Marking its 17th year in 2023, Nutcracker in the Castle will run from mid-November to early January.
Groups also enjoy sparkling interactive displays in three downtown parks comprising the Milwaukee Holiday Lights Festival from mid-November to New Year's Day.
Not only are Wisconsin's parks decked out for Christmas, but so are its historic homes. For example, Milwaukee's Pabst Mansion, the 1892 home of beer baron Frederick Pabst, gets all gussied up for the holidays, adding festive decorations to accent its Gilded Age splendor. From late November to early January, self-guided tours are offered daily, while special evening tours from Thursday to Saturday include live holiday music and drinks for purchase like spiced wine and hot pecan whiskey cider.
Looking for More Great Ideas?
Our annual planner will help you craft an unforgettable Upper Midwest group adventure with helpful attraction spotlights, itineraries and listings.