NTA TREX18 PRE-FAMS
PRE-FAMILIARIZATION TOURS
November 1 – 3, 2018
Green Bay and Beyond
Join us as we travel along Lake Michigan as we head north to the home of the Oneida Nation and the Green Bay Packers. We'll stop at the Wisconsin Museum of Quilt & Fiber Arts located in historic and charming Cedarburg. Enjoy the intricate and beautiful exhibits that are dedicated to educating the public about the artistic, cultural, historic and social importance of quilts and fiber arts. In Green Bay we'll experience the National Railroad Museum (home to General Eisenhower's WWII Train); tour the Oneida Nation; and of course, a tour of Lambeau Field and the Hall of Fame. Enjoy the history of the only NFL team owned by it's fans and city, the Green Bay Packers. As we head back to Milwaukee, we'll overnight in Fond du Lac and enjoy the Lake Winnebago area including a stop at a family run, world award winning cheese farm.
Only in Wisconsin
As we head West from Milwaukee we will travel to Madison, the state capital, located between both Lake Mendota and Monona. The city will surprise and delight visitors with Frank Lloyd Wright architecture, great food, and beautiful sights. But only in Middleton, Wisconsin will you find the National Mustard Museum. Explore over 5,000 mustards collected from all over the world. Samples and more await you in the gift shop where you are bound to find something for every taste. One of the most unique attractions that you will ever visit is located in small town of Spring Green, not only home to Frank Lloyd Wright's Taliesin but also The House on the Rock. We'll enjoy a tour of the House and the Infinity Room built by Alex Jordan but also his collection of "stuff" including the World's Largest Carousel, the Sea Serpent, dollhouses, cars, life-size music boxes and oh so much more. We will make our way back east to the shores of Lake Michigan with a tour of Kenosha, including the Jelly Belly Outlet & Distribution Center and the Civil War Museum. Before heading back to Milwaukee, we'll stop in Racine where you'll learn about our hometown, world-renowned architect, Frank Lloyd Wright, with a visit to the SC Johnson Administration Building and Research Tower, which is FLW's largest commercial building designed and built. But no stop is complete in Racine without enjoying the delicious tasty Danish treat, the Kringle.

The deadline to register for FAM tours is October 4, 2018. Please complete one form below per person. The fee per person is $50 (US), per tour. Registration is limited to tour operators with a maximum participation of two people per company, per tour. (You must be a registered Tour Operator attending NTA TREX '18 in Milwaukee to participate)
Note that both FAMs will depart Milwaukee at approximately 2 pm on Thursday, November 1st and return at approximately 5 pm on Saturday, November 3rd. When coming into Milwaukee, please be sure that you arrive into the Milwaukee area no later than noon on Thursday, November 1st.
If you have any questions, please do not hesitate to contact us at:
Circle Wisconsin
wendy@circlewisconsin.com
414.545.1100
We look forward to seeing you in Milwaukee!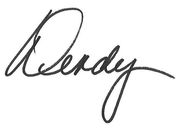 Please submit the form below for each person to register for one of the Pre-FAMs listed above.
Feels like: 57°F
Wind: 8mph NNE
Humidity: 84%
Pressure: 29.89"Hg
UV index: 0
65/52°F
67/55°F
76/57°F